Karmafornia is now available!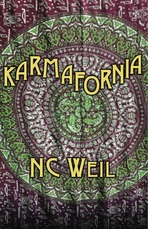 Set against the turmoil of late 70's Bay Area California, KARMAFORNIA spins the latest incarnation of a love triangle. When ambitious Laura, new to grad school and Berkeley, and her go-with-the-flow boyfriend Walt, meet bright arrogant fruitarian Cob at a party, she strikes sparks with him while Walt sees trouble coming. Their struggles with history and desire play out against the backdrop of Proposition 13, the Jonestown tragedy, the SF City Hall murders of Mayor Moscone and Harvey Milk, the rise of "new wave" punk rock, and the Twinkie defense. The suicide of Cob's opposite number, a free-spirited nomad, catalyzes this trio to act on what's best in themselves. Even so, intention meets karma and loses - again.
Laura's eventual choice between the men she loves, compromised by her desire to hold on to both, brings this novel to its stunning conclusion. Hitch a ride with these characters, and come away glad you've met.
Read more on the Writings page.
To purchase your copy, visit FoolCourtPress.net
---
Read "Laundry Fugue" in the anthology Electric Grace: Still More Fiction by Washington Area Women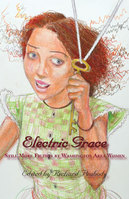 NC's short story "Laundry Fugue"
appears in the anthology
Electric Grace
edited by Richard Peabody,
copyright 2007 by Paycock Press
.
To read an excerpt, visit the Writings page.
To purchase a copy, inquire at info@ncweil.com
---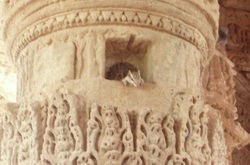 In Scrabble, we award an aesthetic point when a word is particularly well-placed. In Cribbage, an aesthetic point goes to an unusually beautiful hand.
Aesthetic points also occur in life - I chronicle them.
---